Black love, it's a beautiful thing. Here are sixteen couples of longevity that were featured in time for Valentine's day and black history month.
Herbert and Zelmyra Fisher
When Herbert Fisher married Zelmyra on May 13, 1924, he had no idea the Guinness Book of World Records would certify them as the oldest living African American couple 84 years later. At the age of 104 and 102, the couple was still living in their own home in Craven County, N.C. until Herbert passed away in 2011. (Info from New York Amsterdam News, Sentinel File photo)
For 57 years they fought side by side for civil and human rights in America. Both were "celebs in the movement," staying committed to each other until Davis' death in 2005. (Sentinel File)
Nelson and Winnie Mandela
Winnie Mandela was 22 and standing at a bus stop in Soweto when Mandela first saw her. He asked her out to lunch for the following week. They married in 1958 and had two daughters, Zenani (born 1959) and Zindzi (born 1960). Though they eventually became estranged in 1992, Winnie stood by Nelson throughout his 27-year prison sentence. (AP photo)
Leon Washington founded the Los Angeles Sentinel in 1933. He fell in love with Ruth and married her in 1940. They cultivated the legacy that is the L.A. Sentinel together for over 30 years until Leon's death in 1974. Ruth continued on, ever conscious of making sure Leon's vision for L.A.'s black community was realized until her own death in 1990. (Sentinel File)
Martin Luther and Coretta Scott King
They met through a mutual friend. Martin said he made up his mind in one hour. Coretta,

who said she was not looking for a husband however, took a little longer. But Martin was persistent and Coretta told biographers that she just "stopped fighting the relationship." They were married in 1953, happily until Martin's assassination in 1968. (AP photo)
John H. Johnson started the Johnson Publishing Company with his wife Eunice in 1942. The two met in Chicago and John courted Eunice for a whole year. They were married in 1941 and together continued to be trendsetters and fashion icons for black America until John's death in 2005. (Eunice and John pictures courtesy of Ebony.)
CONGRESSWOMAN MAXINE WATERS & SIR SIDNEY WILLIAMS
Congresswoman Maxine Waters has been a member of Congress since 1991 and in 1990 she became the second Black female elected to Congress. The highest-ranking African American woman in Congress is married to her best friend and former NFL player Sir Sidney Williams, the former U.S. Ambassador to the Commonwealth of the Bahamas. Waters is the mother of two adult children, from her previous marriage, and has two grandchildren.
(Sentinel File Photo)
COUNCILMAN HERB WESSON & FABIAN WESSON
Veteran public servant and current Los Angeles City Councilman Herb Wesson and the love of his life and wife Fabian Wesson. (Sentinel File Photo)
COUNCILMAN BERNARD PARKS & BOBBI PARKS
Bernard Parks Jr., mother Bobbi and former Los Angeles Police department Chief and current Councilman Bernard C. Parks. The Councilman and his wife Bobbi have been married for more than 35 years.(Sentinel File Photo)
RODNEY PEETE & HOLLY ROBINSON-PEETE
Former USC and NFL quarterback Rodney Peete and his wife Holly Robinson Peete have been a happily married couple for more than 17 years. (Associated Press Photo)
MUHUMMAD ALI & YOLANDA 'LONNIE' ALI
Muhammad Ali, left, welcomes his guests along with his wife Yolanda 'Lonnie' Ali, center, at a fundraiser for the Muhammad Ali Center. The Greatest has been married to Lonnie for 27 years.
(Associated Press Photo)
KOBE BRYANT & VANESSA BRYANT
Lakers star Kobe Bryant and wife Vanessa reconciled their marriage of more than 10 years after a break-up in 2013. Along with his fur-clad wife, Vanessa, Kobe was as happy as ever at a Golden Globes party in Hollywood.
The couple has two adorable daughters together. (Associated Press Photo)
CURTIS CONWAY & LAILA ALI
Former USC and NFL receiver Curtis Conway married female champ Laila Ali, the daughter of Muhammad Ali on July 23, 2007. Curtis has three children from a previous marriage. Cameron and Kelton are 18-year-old twins, and Leilani is 14. The couple has two children together, son, Curtis Jr., and daughter, Sydney.
SUPERVISOR MARK RIDLEY-THOMAS & AVIS RIDLEY-THOMAS
Los Angeles County Supervisor Board Chair Mark Ridley-Thomas is married to Avis Ridley-Thomas, co-founder and director of the Center for Non- Violence in Los Angeles. They are the proud parents of Morehouse College graduates Sinclair and Sebastian, a California State Assembly Member.
DENZEL WASHINGTON & PAULETTE WASHINGTON
The A-list actor Denzel Washington with his wife, Paulette. The 58-year-old Denzel has been married to Paulette Washington, 62, for 30 years. (Associated Press Photo)
LISA LESLIE & MICHAEL LOCKWOOD
Lisa Leslie with husband, Michael Lockwood and daughter, Lauren Jolie Lockwood. Lisa Leslie, a graduate of Morningside High School is a world champion basketball star with the Sparks, now part owner and a three time Olympic Gold Medalist. (File Photo)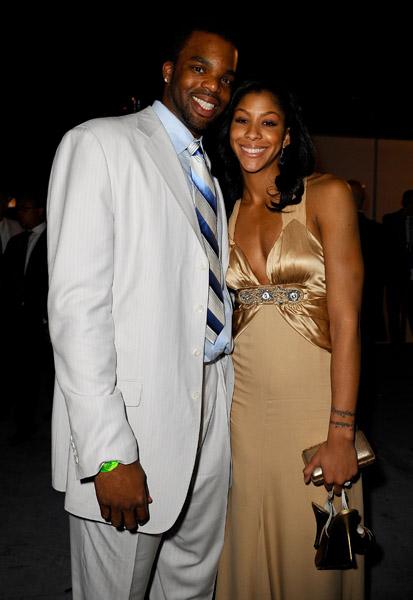 SHELDEN WILLIAMS & CANDACE PARKER
The Brooklyn Nets' forward Shelden Williams is the husband of WNBA superstar Candace Parker and father to their 3-year-old daughter, Lailaa Williams.
- See more at: http://www.lasentinel.net/index.php?option=com_content&view=article&id=12594:celebrating-black-history-love-affairs-a-tribute-to-the-special-valentines&catid=81:national&Itemid=171#sthash.Avv1XobA.dpuf