Sharon Hayes was and is deeply involved in activist politics,so her work, which typically combines performance and installation,is often explicitly political. Her art often comments on queer and identity politics in particular,and the way in which slogans interact with people's need to belong.
Sharon Hayes is an American multimedia artist. She was born in 1970 in Baltimore,Maryland.She came to prominence as an artist and an activist during the East Village scene in the early '90s. She primarily works with video, installation, and performance as her medium. Using multimedia, she "appropriates, rearranges, and remixes in order to revitalize spirits of dissent." An exhibition of Hayes's work entitled There's So Much I Want to Say to You was shown at the Whitney Museum in the summer of 2012.
Over the past ten years, Sharon Hayes has been engaged in an art practice that uses multiple mediums—video, performance, and installation—in ongoing investigation into various intersections between history, politics and speech. Her work is concerned with developing new representational strategies that examine and interrogate the present political moment, not as a moment without historical foundation but as one that is always allegorical, a moment that reaches simultaneously backwards and forwards. To this aim, she employs conceptual and methodological approaches borrowed from artistic and academic practices such as theater, film, anthropology, linguistics, and journalism.
Hayes' work has been shown at the New Museum for Contemporary Art, the Guggenheim Museum, P.S. 1 Contemporary Art Center, Art In General, Artists Space, Parlour Projects, Andrew Kreps Gallery, Dance Theater Workshop, Performance Space 122, the Joseph Papp Public Theater, and the WOW Cafe in New York and at the Room Gallery at UC Irvine, Los Angeles Contemporary Exhibitions, Track 16, Gallery 2102 and The Project in Los Angeles. In addition, she has shown at the Tate Modern in London, Museum Moderner Kunst and the Generali Foundation in Vienna, the Deutsche Guggenheim in Berlin and in galleries, exhibition and performance spaces in California, Florida, Rhode Island, Texas, and Vermont, Bogotá, Berlin, Copenhagen, Malmö, Vienna, Vancouver and Zagreb as well as in 45 lesbian living rooms across the United States. Hayes' work was shown in the 2010 Whitney Biennial and in Greater New York at P.S. 1 Contemporary Art Center. Additionally, her work was exhibited in the Istanbul Biennial in 2009, the Yokohama Triennial 2008, Guangzhou Triennial 2008 and PERFORMA05. Her collaborative piece, 9 Scripts from a Nation at War, made with Andrea Geyer, Ashley Hunt, Katya Sander and David Thorne was shown in Documenta 12 in Kassel, Germany and subsequently at the Tate Modern in London and REDCAT in Los Angeles. Hayes is an Assistant Professor at the Cooper Union. She is represented by Tanya Leighton Gallery, Berlin.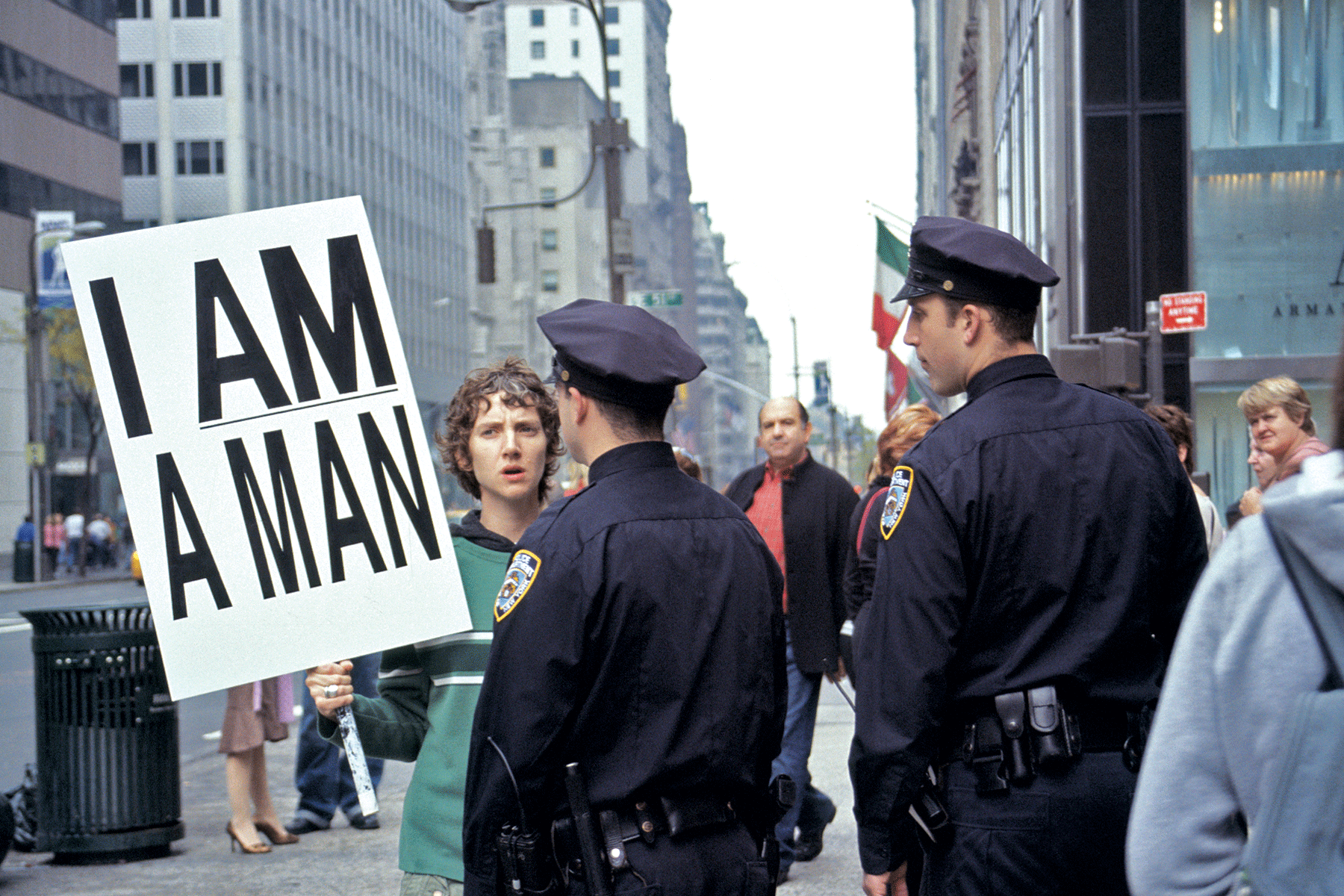 "In the Near Future" (2009)
There's so much I want to say to you. June 21–September 9, 2012. Whitney Museum of American Art
http://www.shaze.info/#
http://en.wikipedia.org/wiki/Sharon_Hayes_(artist)
http://flavorwire.com/423765/24-powerful-works-by-contemporary-women-artists-you-should-know/20/